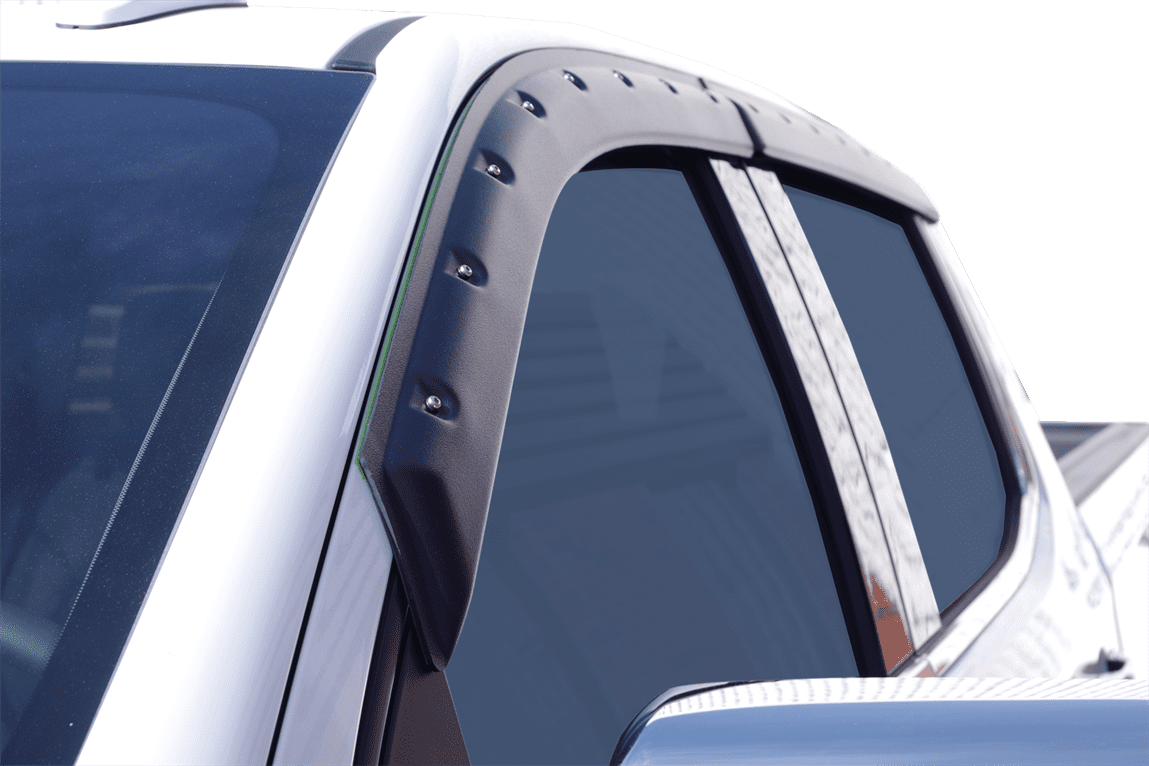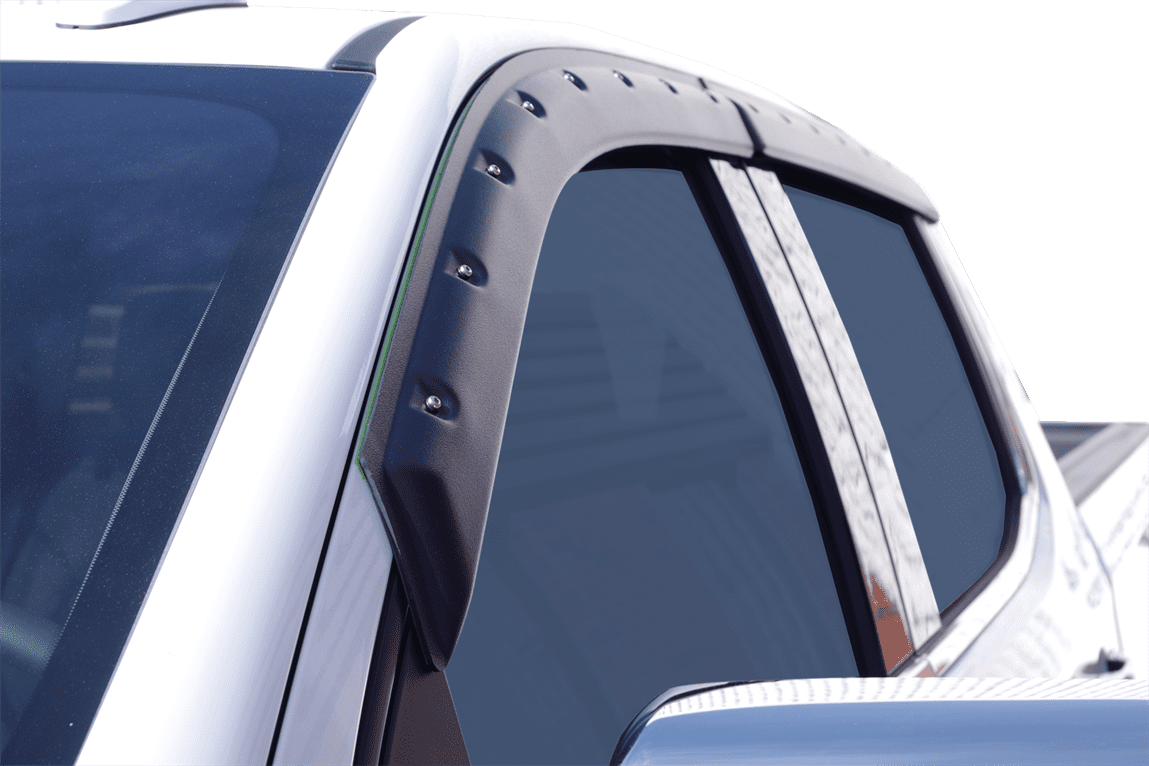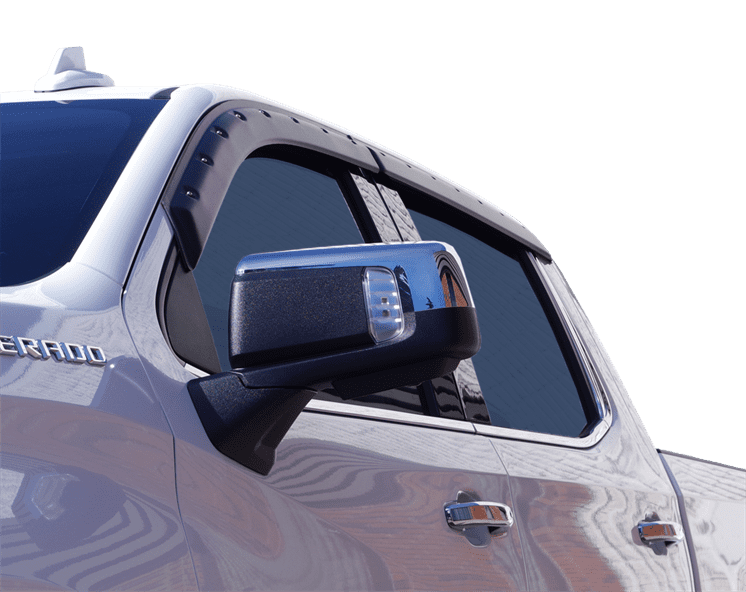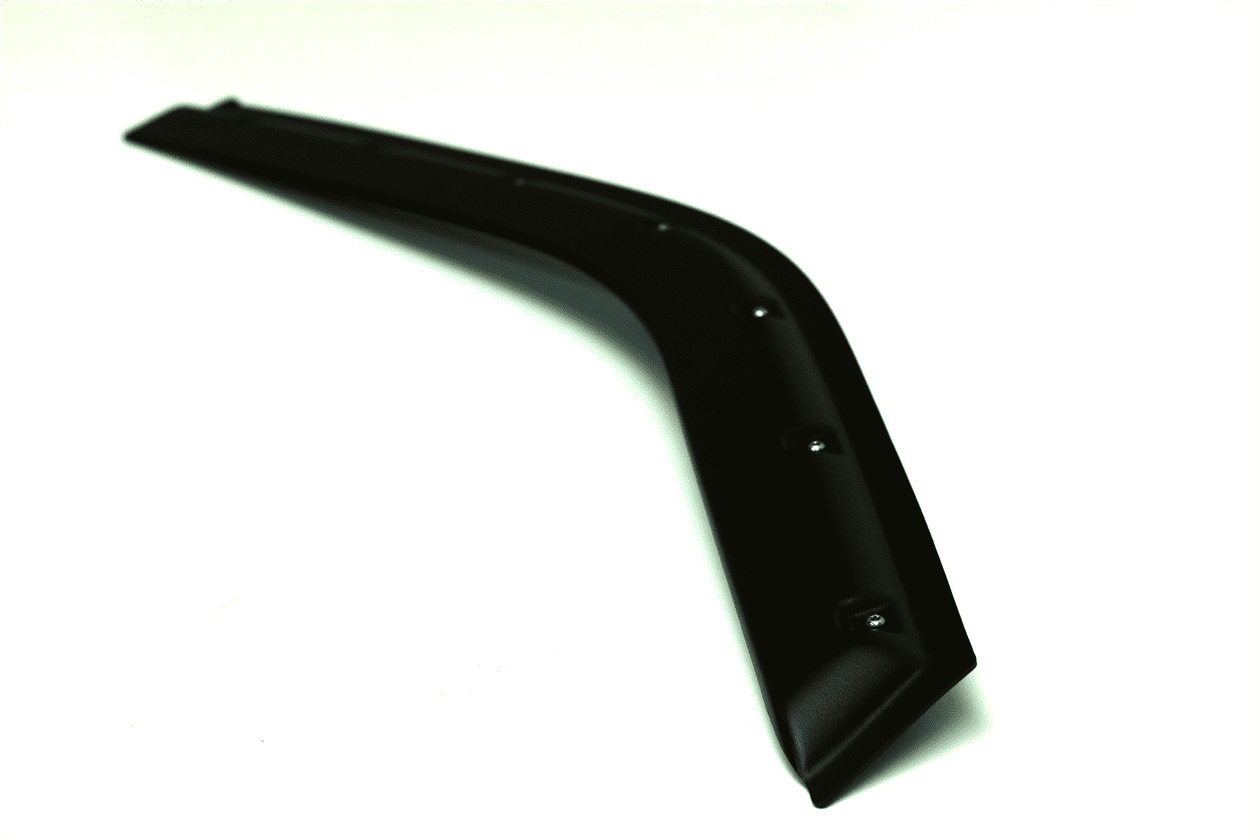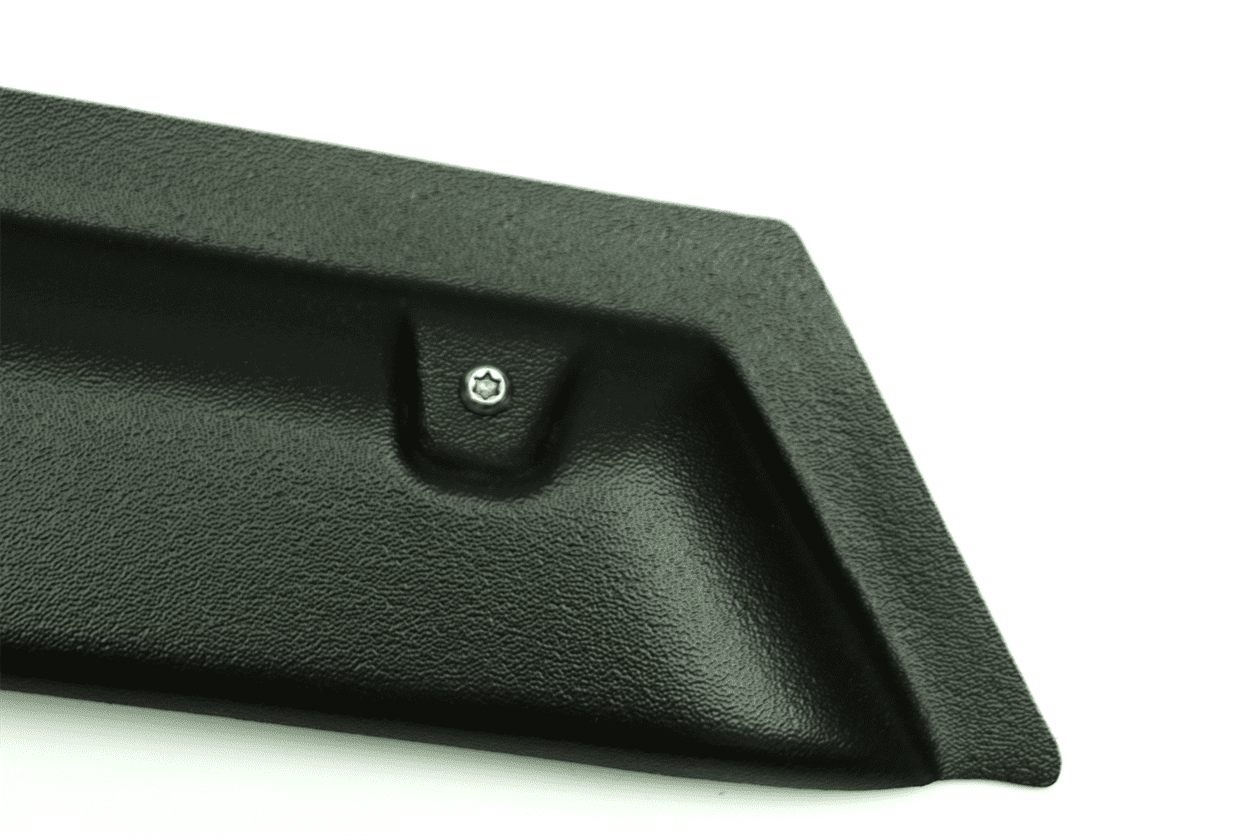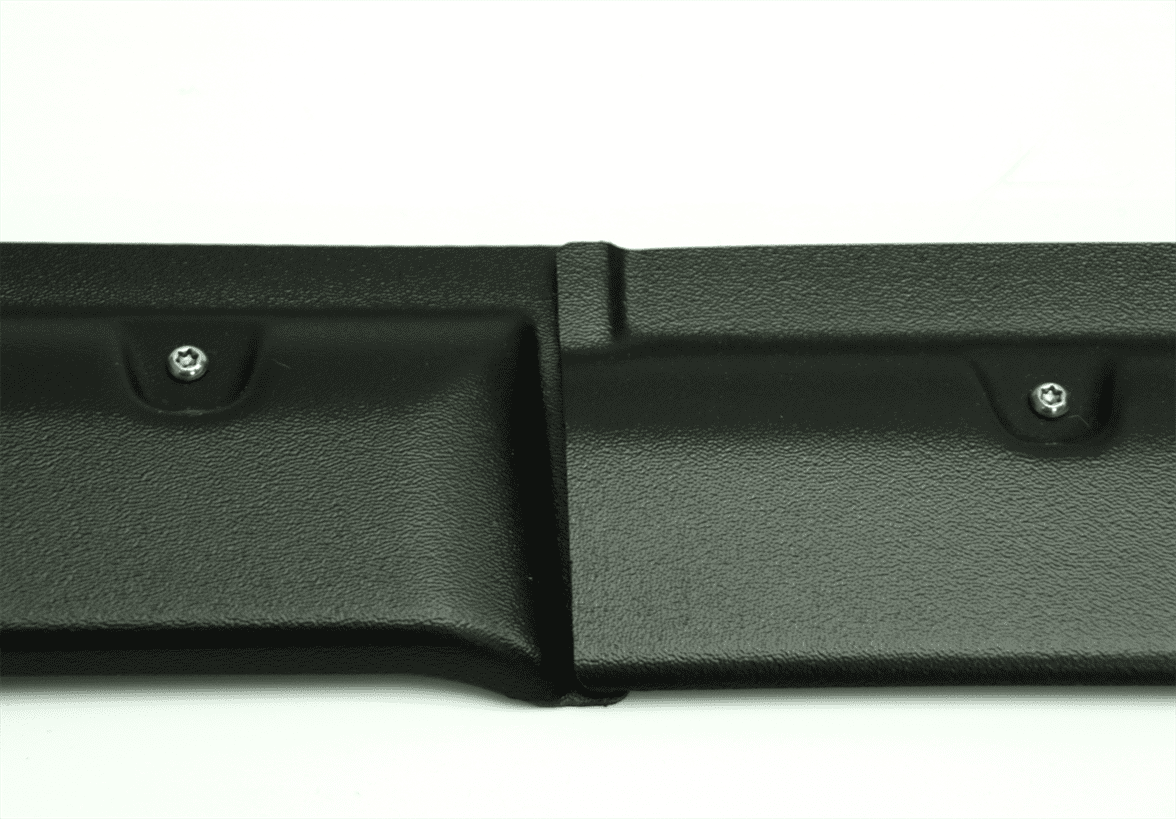 Formfit CHV Silverado 1500 / GMC Sierra 1500 (14-18); Silverado 1500 LD / GMC Sierra LD (19-22); Silverado HD2500/HD3500 (15-19); Sierra HD2500/HD3500 (15-18) Double Cab TV
Item#: TV5D14-DC
High-Quality Window Visors
Offer Stylish Protection from the Elements
Features Torx Bolts for a Rugged Look
Built from High-Impact ABS Material
UV Stable Construction
Designed for Easy Installation
Limited Manufacturer's Lifetime Warranty
Fitment Details
CHV Silverado 1500 / GMC Sierra 1500 (14-18); Silverado 1500 LD / GMC Sierra LD (19-22); Silverado HD2500/HD3500 (15-19); Sierra HD2500/HD3500 (15-18) Double Cab TV
Part#: TV5D14-DC
Product Details
Tough FormFit Visors (Tough Visors for short) are the newest product development from Focus Auto Design Inc. This patent pending design clearly draws its inspiration from the appearance of aggressively styled "bolt on" look fender flares. Available in a textured finish, this ruggedly styled hood protector is an excellent match to any black components on your vehicle. It has been designed with materials selected to complement the existing features of your truck or Jeep. Tough Guards are made from high impact ABS co-extruded with an acrylic top layer for a superior appearance and finish. ABS is the durable material used in pickup box liners and running boards. The OEM Quality No Drill Installation utilizes 3M Automotive tape, patented mounting pedestals and stainless steel fasteners.
Warranty: 5 years
Country: Canada
Product Specification
Finish Textured
Material ABS Co-extruded With Acrylic Top Layer
Color Black
Weight: 2.00 lbs
Box Size: 10.00 X 4.00 X 67.00 in
Additional Information
Focus Auto Design is a Canadian company founded in 1987 specializing in restyling and protective automotive products. Our roots started out selling our accessories to niche aftermarkets across North America. With products made of higher quality materials and using local labour, we committed to a high quality standard. Our products have continually improved due to our continuous demonstration and practice of 5 core values we expect from all Focus Auto employees; Improvement, Professionalism, Dedication, Be a Team Player and Enjoy the Ride. Despite our offices, warehouses and manufacturing plants all growing in terms of size and production, we've managed to sustain our core company values while delivering the same sense of "neighbourly" service and gratitude to all our partners in business. New product development has always been of high importance to us, whether we're improving the technology of existing products or bringing innovation to our customers, we see it as the backbone of any great firm, providing new growth and value for not only ourselves, but in return our customers as well.
Warranty