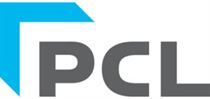 Driven By Air
PCL is recognized as the global market leader in the design, manufacture, and distribution of the most advanced and comprehensive portfolio of tire inflation and compressed air products. Its professional-grade products are designed for individual users in service centers, auto dealerships, tire shops, and more.
Watch video below for more information
PCL's Commitment to Quality
To deliver products on time and without defects
To work hand-in-hand with stakeholders
To sustain an environment of continual improvement and development
To work towards Quality objectives
To comply with requirements of BS EN IS0 9001:2008 and Investors In People
To remain committed in its loyalty to Sheffield by displaying the city's "mark of origin and quality" on its products
Questions?
Contact our knowledgeable support staff to ensure the right fit for your vehicle!